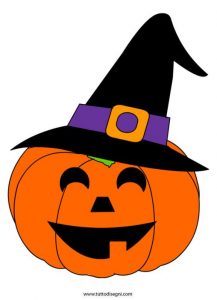 1.Walk the beaches and go rock pooling at Cocklawburn Beach near Scremerston, a 10 min drive from West Ord. Pack flasks and picnics, take travel rugs and big jackets, great fun!
On the way or way back from the beach you will pass Pot a doodle Do (check out their FB page for things they have on) which has a lovely restaurant, interactive arts Centre and play area for younger children…. and loos, quite handy as none at the beach.
2.Beach also wonderful at Coldingham Bay just north of Berwick, and while you are there, take a walk out the amazing rocky headland of St Abbs Head, car park at Northfield farm has route map for a circular hike.
When you've done that, come back home via Eyemouth, and treat yourselves to the most amazing ice creams at Giacopazzi's – 18-20 Harbour Road, TD14 5HU Eyemouth on the harbour side, walk round the fishing boats as you enjoy your ice creams or some of the best fish and chips in the area!
3.There is a local farm offering customers the chance to pick their own pumpkins at St Abbs Pumpkin Patch, St Abbs TD14 5QF, they have a face book page with details.
4.Walk the Elizabethan town walls in Berwick and marvel at Berwick's wonderful history, get into a long stay car park (parking is free everywhere in Berwick, but you must adhere to the time restrictions and display a clock to say what time you arrived, we usually have them in the cottages for guests to use). You can access the walls from the Quayside, Bridge St car park, Wallace Green car park and others.
This is a circular walk so head off and keep going until you get back to where you started! You can always drop down into the streets t find a warming cup of coffee and some cake!
Add to your walk by including the pier as well, fabulous views of the Tweed Estuary, and often seals and Dolphins to be seen.
5.Head down the coast to Lindisfarne (Holy Island), we will have tide time tables in the cottages for you, enjoy looking around the Priory and possibly Castle… check opening times to make sure you can.
If you are bringing bikes, you can drive down to the Barn at Beal, and use their car park as a launch pad for crossing to the island on your bikes. When you get back to the car park, make sure you have booked your lunch in their excellent restaurant in advance.
6.Pre book a day out at Alnwick Gardens, taking weather forecast into consideration, really great day out for all the family young and old, and of course there is the Castle there too! Alnwick is a nice town to have a wander around.
7.Paxton House at Paxton, is just over the river from us. Normally you would be able to cross our local and famous Union Chain Bridge either in the car to get there, or as a pedestrian, as you can walk there on a nice day, walk is around 2 and a half miles, however, the bridge is currently closed to both cars and pedestrians due to refurbishment works). You can get there by going back to the A1 and heading north and taking 1st Left turn to Paxton.
They have wonderful grounds with woodland fairy trails, swings, slides and a zip wire (not a very long one but fun anyway!) there is tearoom, and you can look around the house.
8.The Hirsel at Coldstream has lovely woodland and parkland walks, craft galleries, tearoom, childrens play area.
9.Howick Hall Gardens and Arboretum are well worth a visit near the coastal village of Craster, nice coastal walks as well as the gardens, coffee shops and restaurants.
10.Take the family on a miniature steam train, at Heatherslaw Light Railway, Heatherslaw, Cornhill on Tweed TD12 4TJ Tel 01890 820244, get on at Heatherslaw and travel to the village of Etal. Disembark and walk up to the village where you can see a ruined castle and enjoy the Lavender Tearoom or Black Bull Pub