I think we are all delighted that the end of lockdown is now in sight.
All being well, the cottages should be opening on the 12th April. Thank you to everyone who has moved bookings or already booked for this year, we are really looking forward to welcoming you back to West Ord.
Lockdown is not over yet, however, so we thought we would share some fantastic walks that have featured more prominently in our lives over the last year due to the pandemic and its requirement for us to exercise locally.
We are lucky to have an abundance of walks on our doorstep, from the dramatic Northumberland coastline and our own special river banks to the remote Cheviot hills there is a real variety to choose from.
Take a look at our top four Northumberland walks and let us know if you have tried any of them or have any other amazing walks in the local area to add to this list!
River Walk
It wouldn't be a holiday to West Ord Holiday Cottages if you didn't venture for a walk up or down the river Tweed.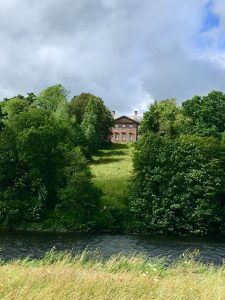 From the front door of all our cottages you can easily access the jewel in our crown, the Tweed!
Walking in either direction is a treat, however if you walk up river, you will immediately be rewarded with views of Paxton House (on the other side of the river) and its lovely boat house and grounds.
Continuing up river, you will come to The Union Chain Bridge, which is currently undergoing a year long rebuild project. In itself this is something pretty special to spectate as the bridge is dismantled and eventually rebuilt. The Chain Bridge is the oldest working suspension bridge in the world, so it is understandably requiring some TLC.
Passed the bridge, the walk continues up the Tweed on a path immediately on the other side of the bridge. Reminders of the Tweeds fishing heritage are all the way up the river and include fishing shiels, ice houses and the odd fishing boat. You will know when you get to our local village Horncliffe as the village visibly sits above the river. A track just to the left of a fishing shiel leads you up into the village, where (once out of lockdown restrictions) you can enjoy a well-earned drink at the Fishers Arms pub. From there you can head home on the road back to West Ord.
Beach Walk
Northumberland is renowned for its miles of  sandy beaches and West Ord Holiday Cottages are well placed to access them from Bamburgh up to St Abbs in Scotland.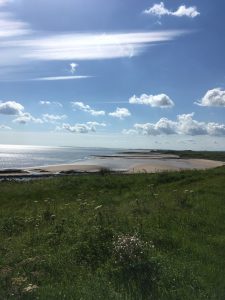 Cocklawburn is our local beach and has an abundance of rockpools, rocky outcrops, steep sand dunes, miles of sandy beach and most days an ice cream van!!
To get to Cocklawburn, you head south of Berwick on the A1 to Scremerston and follow signs for Pot a doodle do at Borewell Farm, drive past the farm and down over the railway crossing, following the road down to the beach and there are a number of places you can park the car.
You can walk miles from Cocklawburn, onto Cheswick, Goswick and right down to Holy Island and Bamburgh if you are feeling really energetic, this would probably take a day to complete, but is certainly achievable.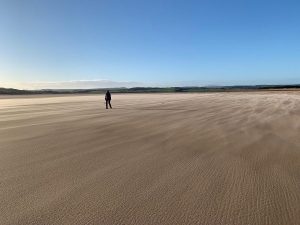 If you want a shorter walk, you can walk from Cocklawburn to Goswick and cut up through the dunes and follow the cycle path back towards Berwick which makes a nice loop.
There is nothing better for the soul, than a trip to the beach at any time of year.
Woodland Walk
We have a variety of fantastic woodland walks on our doorstep, but we have to start with our neighbour, Paxton House, across the river Tweed from us.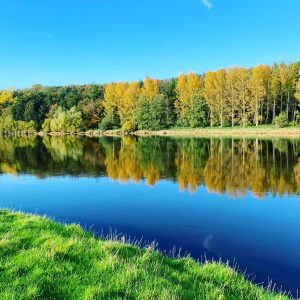 Paxton is a historic country house surrounded by 80 acres of woodland and estate park, which like West Ord sits on the bank of the River Tweed. There are many aspects of Paxton to enjoy and explore and we will focus on the house in a future blog, but for today it's the woodland walks that we want to share with you.
A walk at Paxton should be taken at a leisurely pace, enjoying the formal gardens at the front of the house and then following the path down to the river through the trees.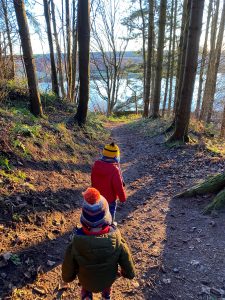 Along the river side there is a beautiful avenue of Poplar trees, which we probably get the best view of from West Ord.
Throughout the year the team at Paxton run different woodland theme trails for children and adults – from fairy trials to Halloween and Christmas themed events, if you are in the area at those times of year its worth a visit. Paxton have just announced that they are working on a new treetops themed walk, something to look out for the 2021 season.
Hill Walk
Northumberland is known for its castles, coast and rugged expanses. Many of these rugged areas include hills and moorland, which makes Northumberland a great place for hill walkers.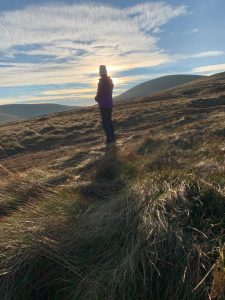 The Cheviot hills are around a 30 minute drive from West Ord Holiday Cottages. There are many routes you can take in the Cheviots, however you simply cannot beat a walk up Cheviot itself. Park at the popular grassy parking area near the end of the single track road up Harthope Valley, just before Langleeford Farm. You can follow one of the many online routes and guides for Cheviot, or follow the signed paths. Cheviot is a family walk, it's a long slow climb, but not steep. At the top you are rewarded with views across our beautiful county, out to the coast and up to the Scottish Borders, it really is quite spectacular.
We would love to hear what you think about these walks and if you have any suggestions for future blog topics!